Update 4: The Hindustan Times is reporting that 18 people were injured yesterday, 3 of which suffered gun shot wounds, and 6 of which were police officers. In addition, The Hindustan Times is stating that 12 vehicles were set on fire: 7 private vehicles, and 5 police vehicles. According to the newspaper, "The police reportedly fired six rounds in the air and used over a dozen teargas shells to disperse the mob. The injured were taken to Deen Dayal Upadhyay Hospital, where the condition of one person who received a bullet in the stomach and two policemen was said to be serious."
Editor's Note: The Hindustan Times chose to not call out that Sikhs were targeted.
Update 3: Sikh24 has contacted its correspondent based in New Delhi who has stated that another clash seems forthcoming as there is still continued disturbance within people and the police.  Sikh Channel UK has also released a video highlighting the incident.  The video is available here -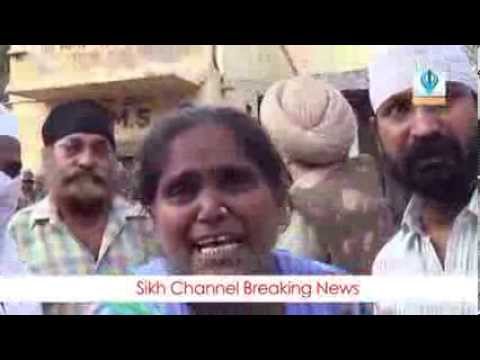 Update 2: Sikh24 has checked with sources on the scene who are saying that no one was killed but there were some injuries. Stay tuned for more updates as we get them.
Update: Sikh24 has received initial reports that 2 Sikhs were killed, 4 Sikhs were also injured. One of the injured is said to be a reporter for Sikh Channel. We will keep you updated we receive additional information.
NEW DELHI (August 16, 2013)—Tensions have erupted in Tilak Vihar area of New Delhi as residents of 80 Gaj Colony tried to attack the Sikhs.  Police in heavy numbers were deployed to the scene to disperse the violence.  Sikhs from various other parts of New Delhi have also arrived at the scene.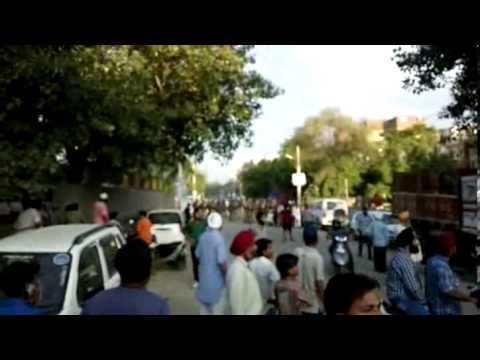 Sikh24 has learned from unconfirmed sources that policemen were involved in firing at two Sikhs after an altercation.  It is being rumored that robbers were also stopped from stealing from a local Gurdwara there.  The incident apparently took place outside the Police Post when members of the Dalit Community abused and attacked a Sikh student.
Meanwhile, the following message was posted on the fan page of Manjit Singh GK on Facebook –
"Appeal to all by the President DSGMC Manjit Singh GK, Manjinder Singh Sirsa and Harmit Singh Kalka, as they all are traveling an out of country and town. Please maintain peace and do not get provoked by the news of clash between groups at Tilak Vihar so that further no damage is done.

Area Members DSGMC and responsible people are already there trying to work out with the authorities to solve the case."
In a separate statement, former DSGMC President Paramjit Sarna also appealed to not resort to violence.  He stated that the culprits would be brought to justice.
The incident has come when the entire country is busy celebrating its Independence Day.   The "Widow Colony" of Sikh women from the 1984 Sikh Genocide is situated in Tilak Nagar of New Delhi.
Tags: Tilak Nagar, Tilak Vihar