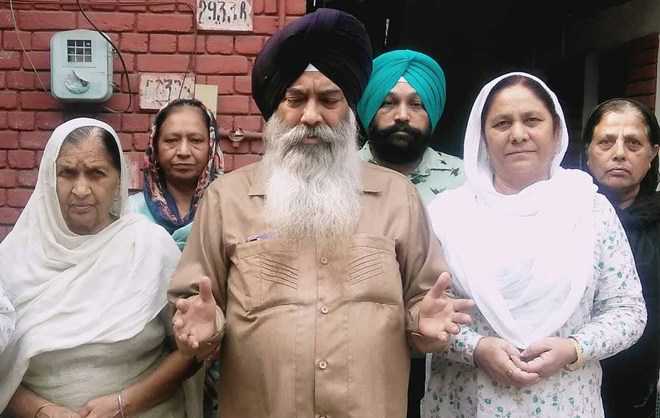 CHANDIGARH, Punjab—The 1984 Sikh Genocide Victims Welfare Society has revealed that only 2200 families out of the total 28,000, who were displaced in the 1984 Sikh genocide, have been granted shelter facility by the Indian government. Notably, the India-wide carnage of Sikhs in November-1984 had forced thousands of Sikh families to move back to Punjab while leaving behind their properties in other states.
Interacting with media, Society's president Bibi Gurdeep Kaur and secretary Surjit Singh said that around 26,000 displaced families haven't been provided housing facility despite the passage of three and half decades of this barbaric carnage.
Citing a direction made by the Punjab & Haryana High Court in 2013, they said that the High Court had directed the government to facilitate houses to all the victim families of the 1984 Sikh genocide but the government, as well as bureaucracy, has turned deaf ears towards Court's direction. 
"Only 2200 out of the total 28000 families, which moved to Punjab after 1984's Sikh genocide, have been provided housing facility but the houses are too small," they revealed.
They maintained that the Modi-led Indian government had constituted Special Investigation Team only to earn the sympathy of the Sikh community and it has failed in bringing the genocide culprits to justice except for Sajjan Kumar.
The duo leaders also alleged that Captain led Punjab government's behavior towards the victims of the 1984 Sikh genocide was extremely bad and they aren't being listened by anyone.
Surjit Singh also informed that a religious program will be held at Sri Akal Takht Sahib in the memory of the 1984 Sikh genocide victims.